This article is currently a stub.

Please help by
adding content
. Thank you!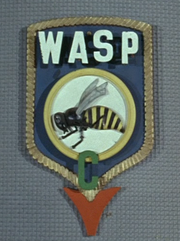 WASP (the World Aquanaut Security Patrol) is a fearless organisation used for preserving world peace and protecting the world from enemy threats. The World Aquanaut Security Patrol explore the world's oceans and defeat enemies by protecting the surface world from attacks from the undersea world of Titanica.
In the event of Aquaphibian attack, there are three missiles that can be launched from Marineville base to neutralize any enemy ship.