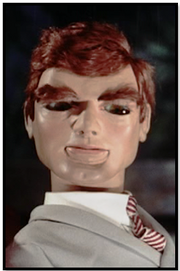 Thomas Prescott is a character from the Thunderbirds episode 30 Minutes After Noon. He becomes involved in an elaborate scheme to destroy some papers kept at his place of work when he decides to pick up a hitch-hiker on his third wedding anniversary.
Ad blocker interference detected!
Wikia is a free-to-use site that makes money from advertising. We have a modified experience for viewers using ad blockers

Wikia is not accessible if you've made further modifications. Remove the custom ad blocker rule(s) and the page will load as expected.