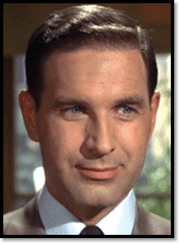 Paul Maxwell (12 November 1921 - 19 December 1991) was a Canadian actor who worked in British television playing American roles. He is well remembered for playing Steve Tanner in Coronation Street for 1967-1968.
He voiced Steve Zodiac in Fireball XL5, and also Captain Grey in Captain Scarlet And The Mysterons.
Main article: Category:Characters Voiced by Paul Maxwell
Ad blocker interference detected!
Wikia is a free-to-use site that makes money from advertising. We have a modified experience for viewers using ad blockers

Wikia is not accessible if you've made further modifications. Remove the custom ad blocker rule(s) and the page will load as expected.