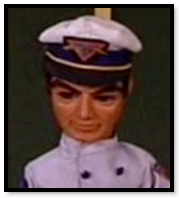 The New York Central Airport Customs Officer is a character from the Thunderbirds episode The Duchess Assignment. The Duchess of Royston gets her cases from the Customs Officer before meeting Brophy who is disguised as Mr. Dandridge's chauffeur.
The Customs Officer was voiced by David Graham.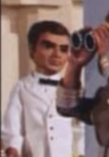 The same puppet made a cameo in Alias Mr. Hackenbacker, serving drinks on the observation roof of Building 67 (London Airport).