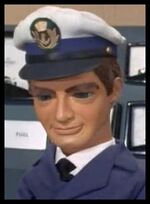 Lieutenant Jensen is a character from the Thunderbirds episode Danger At Ocean Deep. He is a crew member of the second Ocean Pioneer tanker.
He was voiced by Matt Zimmerman.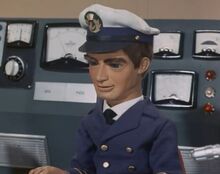 The puppet that played Jensen also appeared in The Cham-Cham as Captain Savidge, in The Man From MI.5 as Captain Blacker, and as the Radio Operator - WNS Atlantic in Atlantic Inferno.