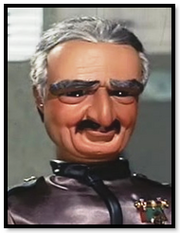 General Bron
was the man responsible for creating an Unnamed Russian Fighter Program as a rival project to the British
Red Arrow
project. He appeared in
Edge Of Impact
. He offered
The Hood
great riches if he successfully destroyed the
Red Arrow
program. The Hood managed to sabotage the first two prototypes of the Red Arrow program but drove over an old destroyed bridge and into a river below, causing the Red Arrow to succeed.
Ad blocker interference detected!
Wikia is a free-to-use site that makes money from advertising. We have a modified experience for viewers using ad blockers

Wikia is not accessible if you've made further modifications. Remove the custom ad blocker rule(s) and the page will load as expected.