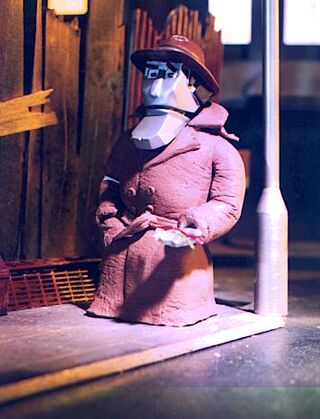 Dick Spanner, P.I. is the series that constituted Gerry Anderson's first venture into stop-motion animation. The series was commissioned after an in-house pilot episode was made using the remnants of materials and models left over from Terrahawks, as well as a lot of cardboard and plasticine. It was known for its abundant use of puns and tongue-in-cheek humour. It ultimately led to Gerry directing a series of commercials for Tennent's Pilsner using the same technique.
The character Sam Silverwind in The Case Of The Maltese Parrot was modeled on Gerry Anderson.
Ad blocker interference detected!
Wikia is a free-to-use site that makes money from advertising. We have a modified experience for viewers using ad blockers

Wikia is not accessible if you've made further modifications. Remove the custom ad blocker rule(s) and the page will load as expected.