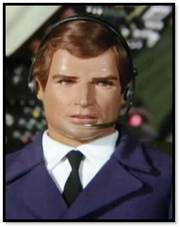 The Dreisenberg Airlines Co-Pilot is a character from The Secret Service episode A Case For The Bishop.
He was the co-pilot of the aircraft who tried to fly the Ambassador of Dreisenberg out of England with the stolen Healey XK20 (Computer Prototype).
He was voiced by Gary Files.
The puppet used for the co-pilot is a heavily modified Captain Ochre.
Ad blocker interference detected!
Wikia is a free-to-use site that makes money from advertising. We have a modified experience for viewers using ad blockers

Wikia is not accessible if you've made further modifications. Remove the custom ad blocker rule(s) and the page will load as expected.