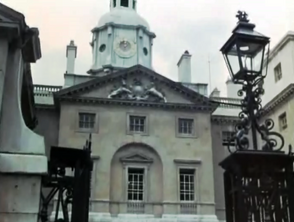 The headquarters for British Intelligence Service is situated inside Whitehall London, and "Operation Priest" has rooms within this building.
In the series The Secret Service, Father Stanley Unwin is contacted from this office when he is required by The Bishop to go on a mission.
Horse Guards Parade in Whitehall represented the base of B.I.S.H.O.P.
Ad blocker interference detected!
Wikia is a free-to-use site that makes money from advertising. We have a modified experience for viewers using ad blockers

Wikia is not accessible if you've made further modifications. Remove the custom ad blocker rule(s) and the page will load as expected.