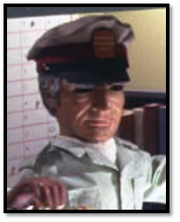 In the Thunderbirds episode Move And You're Dead, Alan parks his BR2 Lightning 505 racing car in an Automobile Park at Parola Sands Raceway. The car is "stacked" by the Automobile Park Operator from his control room.
Ad blocker interference detected!
Wikia is a free-to-use site that makes money from advertising. We have a modified experience for viewers using ad blockers

Wikia is not accessible if you've made further modifications. Remove the custom ad blocker rule(s) and the page will load as expected.